This fall a new word started to pop up around the edges of my soul.
There are times when God gives us freedom to make choices. And there are times when He stalks us like a lion at a watering hole coming upon a tasty gazelle.
If I had my druthers, as it came to picking a word to pray and live out in 2014 I'd like something like
Laughter
Travel
Adventure
Risk
Direction
Organize
Don't they sound fun? And active and like they are going somewhere? And words an interesting person would live out?
But not one of them would require much of a stretch for me because it's what I already do; it's who I already am. So is it any surprise I'm drawn to them? No.
Instead, over and over this fall I heard … Trust.
Well, of course I want to trust. But I also want to "trust + adventure" or "trust + organize." I'm not so keen on "trust, just trust."
This fall as I wrote to people who financially  support me, I had the sensation of doing the largest trust fall of my life. And I hate that sensation.
Dear folks who have known me long and walked faithfully with me, you know how I worked hard to have a plan and then things fell through (in the best sense?)? Well, as my time with Company ABC is coming to an end, will you consider switching your support of me to Organization LMNOP while I interview with Outfit XYZ and hopefully will start with them in the fall of 2014? I know that's a lot of steps to take, but will you, in faith, take them with me?
*****
Trust, Amy, Trust. You can't organize everything, but you can take the next step. As wonderful as it is to be caught and not dropped in a trust fall, there is a chance that I'll be splattered all over the ground.
Another image that comes to mind were those awkward trust walks. Remember being blindfolded and asked to trust your guide.
Take three steps to your right. OH MY WORD! I'm sorry, did I forget to mention the coffee table that just slammed into your thigh. Man, that's going to hurt. My bad. OK, keep going forward. What in the world?! I'm the worst direction giver ever. So sorry I didn't tell you about the hole. So, so sorry.
Leaving you wondering where in the world has thigh high coffee tables and holes?! And you already feel that bruise rising.
But God isn't playing a cosmic game with us. When he asks us to trust, it's not for raw sport. It's for our growth and maturing.
And when I hear "trust," I tend to hear "sit there and wait." I'm not the best waiter. Or sitter. I'm a mover and a shaker. I forget trust can be an active verb too. Trust and keep moving. Trust and keep relying.
As much as I am weary of trusting for doors to open with my writing (it's been like a room full of crickets), health for family members, a clear career path, a Broncos Super Bowl victory when I'm in the U.S., and all that comes with relocating, tis the path before me.
T-pluck petal- He loves me
R-pluck – He loves me not
U- pluck – He loves me
S- pluck – He loves me not
T – pluck – He loves me
I trust. Oh God, help my lack of trust in 2014.
What is one aspect of life you are trusting God for in 2014?
P.S. There is one specific writing project I want to finish by the end of January. Will you help carry my trust and hope that it will get done?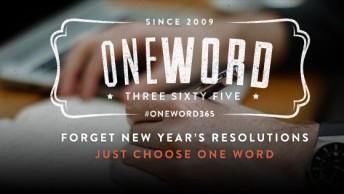 Linking up with Velvet Ashes' The Grove and Oneword365