"When will your book be done?"
I have a love/squirm relationship with that question. After sharing a project, the upside is all of the cheerleaders and people who genuinely are excited. On the downside, if you don't have a definite date to publish, you get to be shifty again and again with, "Oh, I'm working on it."
Publishing a book can be a lot like having a baby. You know it will happen, you just don't know exactly when or how the birth process for that baby will be. (Famous line in our family comes from my Grandpa Farley as he was having to reschedule a flight back to Michigan because I was not entering the world at the predicted time. "Now, when don't know when the baby will be born, do we?" Eternal scream from pregnant woman ensues.)
"Now, we don't know when the book will be published, do we?" Eternal, oh you get it. But today?
Go ahead, ask me. "When can I buy Love, Amy: An Accidental Memoir Told in Newsletters from China
?"
I'll try not to smile too big when I say, "Today!!!!!!!"
Love, Amy is on Amazon (both Kindle and print) and at Createspace. I earn slightly more if you buy a print copy at createspace, but if you've got a good gig going on with Amazon, guilt free buy from Amazon.
This is the second time I've launched and again I feel a bit like I'm saying to you, "Do you like my baby? Will you, my people help raise her? Will you stand with me in the good times and hard? Will you still like me even when she disappoints or does stupid things?"
And all the people said, "We will!"
You might wonder, That's great, but I'm not sure what to do. What can I do? Here are six ways you can help with this raising of Love, Amy:
1. Celebrate! Of course I hope this book sells decently because I truly believe that too often we believe that our stories don't matter. They do. Love, Amy shows the power of a life story unfolding over time and helps those who write newsletters.
But if this books sells and I have no one to share it with, what have I gained? Nothing. Absolutely nothing. What is worse than watching sports by yourself and having no one to high-five? Nothing. Okay, there are worse things, but in that moment, it's pretty low.
I'm high-fiving you! Woot, woot! If you weren't here, there would be no book. I did it. You encouraged me. We did it. Let's enjoy this moment.
2. May I boldly suggest, buy a copy of Love, Amy. Purchased copies through Amazon are the only way that Amazon will start to recommend Love, Amy as an "also bought."
3. But here is a simple way that won't cost you a dime. This week it is annoyingly important to train the Amazon search engine—the second most powerful search engine right now. So, instead of clicking on the hyperlinked title, go to Amazon and in the search bar type in "love amy." FYI, Amazon only lets your device count once for searching for an item. So, thank you in advance to those of you just got the idea to pull up something on Netflix and hit the refresh button on Amazon and keep typing "love amy." You can still do it, but Amazon will never know.
If you really want to help? Ask friends and strangers if you can use their phone to call someone and then quickly go to Amazon, search "love amy" and put the phone up to your ear. After thirty seconds say, "I guess they're not there. Thanks!" Just kidding.
Mostly :).
4. Suggest or give Love, Amy to someone you know who loves memoirs or writes newsletters. The best way a book sells is through word of mouth. If you tell them and they know you, they are much more likely to buy it.
5. Leave a review on Amazon or Goodreads. It does not need to be five stars (though if that's what your heart is saying, go with your heart!). Amazon is funny, she just likes to see the amount of reviews. The more reviews (even three or four star), the more she will say, "Hey, maybe I should tell other people about this book." The goal is 75. Have you left one for Looming Transitions?
6. Tell someone about Love, Amy. You know tons of people I don't know. You know people living in Sweden or working at this church or for that organization. You know you neighbor's cousin who is moving to Brazil or your former coworker who writes boring newsletters. You know mission committee members and pastors and counselors.
This includes sharing on social media. Thanks for all of the shout outs!
Here is an image for Instagram:
You might be a blogger who would like to interview me or write a review of Love, Amy (I can offer a copy as a giveaway). Who could you tell about this book?
///
Three final thoughts:
If you want to buy Love, Amy in bulk, use the contact form below and I can work with you on a discounted rate.
I find authors who only talk about their books tedious. We get it, you wrote a book. How about living a life too?! My bias, I know. Later I'll share a bit of the journey of this book and wanted to warn you incase you fear that every post is going to be about this book. It's not.
Thank you. Thank you. Thank you. If any book is a communal one, this one is. If these letters had not been read for years, there would be no book. If you had not read these words and said, "Hey, you're not half bad," there would be no book. And starting with you, if you the word about Looming Transitions had not gotten out, I would never have spent the last year "birthing another baby."
This is not my contribution to the world. It is ours. Look what we've done.
Because today is a day of celebration! Leave a comment and I'll draw one of your names and you can give this book to someone you know—yourself included :).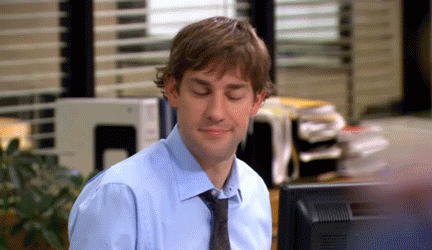 As we launch this book and wait to see how God will use it, I want to end with the benediction I gave at the end of the acknowledgments:
I thank my God every time I remember you. Philippians 1:3
Love,
Amy
Contact form for inquiries as to me speaking to your group about China or newsletters, buying bulk orders, or your thoughts on the Broncos' chances next year.